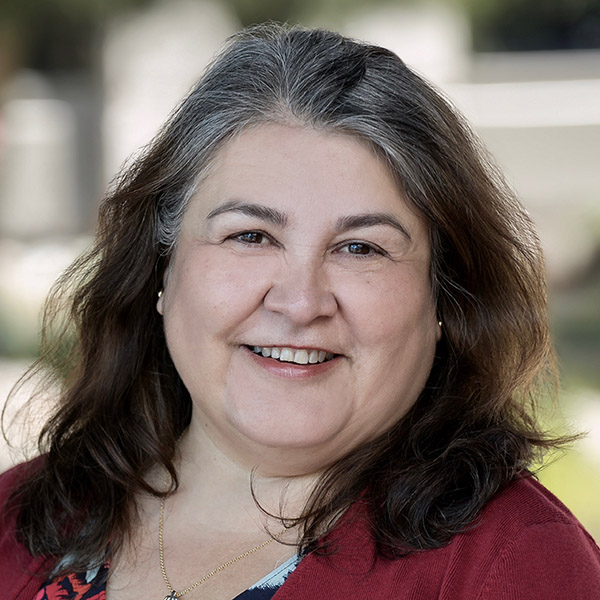 ('87) Vice President, BioAnalytical Sciences in Development Sciences, Genentech
Patty is vice president of BioAnalytical Sciences in Development Sciences, and leads a top-notch department dedicated to enable drug development by creating bioanalytical strategies, methods, and providing foundational data (pharmacokinetic, immunogenicity and soluble biomarkers) for non-clinical and clinical studies to advance GNE molecules through all stages of drug development through post marketing. Over the last 20 years, Patty has set the strategic direction of her organization to meet the ever-changing business needs, and to actualize solutions using scientific, technical, operational, and regulatory expertise.
Patty joined Genentech in the late 1980s, after receiving her B.S. in Clinical Sciences from San Francisco State University, having attended College of San Mateo prior to SF State. Throughout her career, she has made significant contributions to Genentech's US and ex-US product development and approvals in the areas of oncology, autoimmunity, and asthma drugs. Patty strongly believes in Genentech's commitment to patients and the endless possibilities to advance science.  Having been part of Genentech's evolution over the last three decades, she thrives by working with her colleagues — all with a common purpose in service of patients.
In 2020, The San Francisco Business Times recognized Patty as one of the "Most Influential Women in the Bay Area." The award is bestowed to women who work in diverse fields and share a passion for what they do: women who are leaders in their organizations and communities, along with being mentors for the next generation of women leaders.
Patty is passionate about education and people development, volunteering her time mentoring professionals, college students, as well as recent graduates. She chairs the San Mateo County Community Colleges Foundation Board and serves the Cañada College President's Advisory Group. At Genentech, Patty sponsors the Development Sciences Rotational Program (DSRP), giving recent top graduates the opportunity to gain a broad perspective and training in drug development, People Strategy and Manager Effectiveness. She leads the Genentech Research and Early Development's inclusion efforts to foster belonging.  She is the executive sponsor for Genentech's Latino group, VIDA, and Genentech's Society for Advancement of Chicanos/Hispanics and Native Americans in Science (SACNAS) industry chapter.