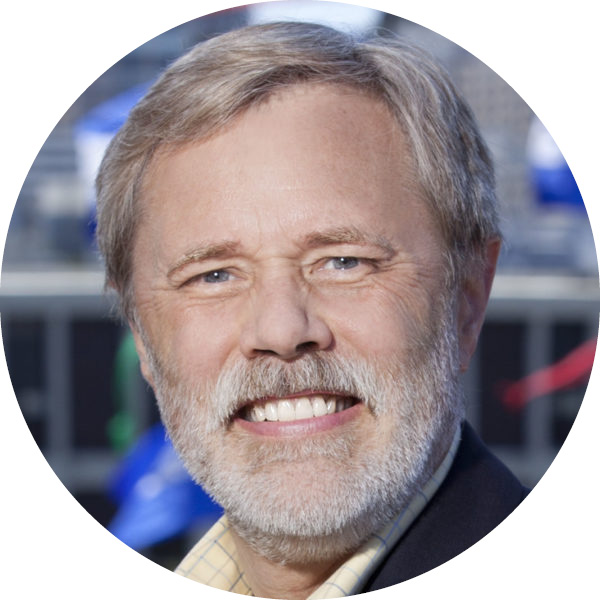 ('84, '95) Past Chair
CEO and President, PIER 39 Limited Partnership (retired)
Taylor Safford served as president and chief executive officer of PIER 39. He was responsible for all of PIER 39 Companies' divisions and affiliated entities, including Blue & Gold Fleet, Moor+South/Pier Management Company, Tandem Partnerships, and Bay Marina Management, Inc., as well as the world-famous PIER 39 shopping, dining and entertainment complex.
Safford began his career with PIER 39 in 1979. After rising to controller of the company's restaurant division in 1985, he was promoted in 1996 to vice president and CFO for Blue & Gold Fleet, L.P. In 2006, Safford was appointed president of Blue & Gold Fleet, which operates 28 vessels and provides bay cruise excursions and commuter ferry services throughout the San Francisco Bay. Blue & Gold Fleet carries four million passengers annually and is the largest private water transportation operator on the West Coast. In 2012, Safford was promoted to his current role at PIER 39.
Safford earned his B.A. and M.B.A. from San Francisco State University. In addition to his service on the SF State Foundation, he is currently on the board of the San Francisco Tourism Improvement District. His past board service includes the United States Travel Association, San Francisco Chamber of Commerce, and San Francisco Travel Association. He is also a past trustee for the Inlandboatmen's Union Health and Pension Trusts.
Born in Connecticut, Safford enjoys golf and racquetball and resides in Mill Valley with his wife Kathleen.